Born in Pusan, South Korea on February 4, 1963. Chang turned professional on November 17, 1980 at the age of 17 having never engaged in an amateur contest and was undefeated in his first 18 bouts, including wins over former champions Alfonso Lopez (flyweight) and Amado Ursua (junior flyweight).

On September 18, 1982, in only his 19th match, he met Hilario Zapata for the WBC light flyweight belt. Chang was defeated for the first time when Zapata scored a split decision to retain his title. In the rematch six month later, Chang evened the score, capturing the title with a 3rd round TKO. An impressive five-year reign followed, including a then division record 15 successful title defenses over the likes of German Torres (three times), Katsuo Tokashiki, Sot Chitalada and Hideyuki Ohashi.

He relinquished the strap in 1988, but returned to the ring the next year. He won two bouts, but lost in three title bids against Humberto Gonzalez (L12 for WBC light flyweight), Sot Chitalada (L12 WBC flyweight) and Muangchai Kittikasem (TKO by 12 for WBC flyweight) in what would be his last bout on May 18, 1991.

Known as "The Korean Hawk" for his relentless fighting style reminiscent of Aaron "The Hawk" Pryor, the 5'3" Chang was equipped with tremendous hand and foot speed, defense and stamina. Chang left the ring with a 38-4 (17 KOs) record.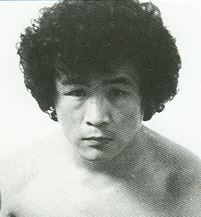 Born: Feb. 4, 1963

Bouts: 42

Won: 38

Lost: 4

Drew: 0

KOs: 17

Induction: 2010