Born July 6, 1952 in Fort Duchesne, UT. Lopez followed his brother, welterweight contender "Indian Red" Ernie Lopez, into boxing and compiled a 40-7 amateur record.

He turned pro in 1971 and racked up 23 straight wins before clashing with fellow all-action star Bobby Chacon on May 24, 1974. Before a raucous sell out crowd at the LA Sports Arena, the two warriors waged a memorable battle that saw Chacon defeat Lopez via 9th round TKO. Following his first loss, "Little Red" returned to his winning ways in bouts with Chucho Castillo, Ruben Olivares, Sean O'Grady and Art Hafey before challenging David Kotey in 1976 for the WBC featherweight championship in Kotey's homeland of Accra, Ghana. In front of 122,000 fans, Lopez became champion after 15 rugged rounds (W15) and a string of eight successful title defenses followed including a rematch with Kotey (TKO 6 on the Ali vs. Spinks card) and Mike Ayala (KO 15 in 1979's "Fight of the Year").

His title reign came to an end in 1980 when he was TKO'd in 13 rounds by Salvador Sanchez. Unsuccessful in the rematch (TKO by 14) Lopez retired. He engaged in one comeback fight in 1992 (KO by 3) before retiring for good.

With a crushing right hand, Lopez was a hard-hitting featherweight who earned a reputation as one of the most electrifying, crowd-pleasing fighters of all-time. His professional record reads 42-6 (39 KOs).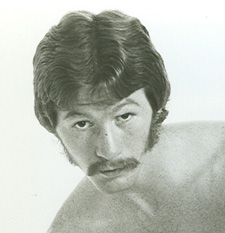 Born: July 6, 1952

Bouts: 48

Won: 42

Lost: 6

Drew: 0

KOs: 39

Induction: 2010