Venerable trainer of champions, Gore is a native of Providence, Rhode Island.

Among the first champions he piloted were light heavyweight titlists Melio Bettina and Mike McTigue. In 1940 Gore began a long-lasting alliance with manager Lou Viscusi. With Viscusi handling the business side, Gore trained and conditioned their roster of fighters. He famously piloted Willie Pep to two world featherweight championships and helped hone the dazzling boxing skills of the "Will O' The Wisp."

Known for his insight into the nuances of the sport and ability to pass this information to his fighters, Gore also guided lightweight champion Joe "Old Bones" Brown and hard-punching light heavyweight king Bob Foster. Among the other fighters he guided to world title bids include Cleveland Williams, Roy Harris, Tony Licata and Manuel Gonzalez.

Gore died at age 84 in 1975 in Tampa, FL.

Born: 1892

Died: 1975

Induction: 2008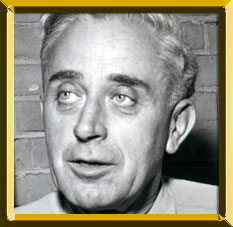 Courtesy of

The Hartford Courant