(C) Copyright 1997,1998,1999,2000 All rights reserved

International Boxing Hall of Fame   1 Hall of Fame Drive   Canastota, NY 13032  P: 315.697.7095 F: 315.697.5356




DAVE ANDERSON DONATES MEMORABILIA

TO HALL OF FAME LIBRARY

    NOVEMBER 29, 2011 - 2008 Hall of Fame Inductee and Pulitzer Prize-winning New York Times journalist Dave Anderson donated boxing books, programs and memorabilia from his personal collection to the Hall of Fame.

Among the many items sent to Canastota include books by Hall of Famers Don Dunphy (Don Dunphy at Ringside), A.J. Liebeling (A Neutral Corner), Budd Schulberg (Loser and Still Champion) and W.C. Heinz (The Professional); programs from such bouts as Muhammad Ali vs. George Foreman, Ali vs. Joe Bugner and posters from Ali vs. Berbick and Ali vs. Frazier III.

The 82-year old Anderson is a native of Troy, NY. In 1966 he began working at the New York Times as a general assignment sports reporter and since November 1971 has been a sports columnist.

His writing has earned him many accolades, including the 1981 Pulitzer Prize for distinguished commentary for his sports column and the 1994 Associated Press Sports Editors Red Smith Award for distinguished sports column writing. In 1965 he won the E.P. Dutton Award for best magazine sports story for his True magazine article, "The Longest Day of Sugar Ray." In 1972 he won the E.P. Dutton Award for best sports feature story of the year for a piece on heavyweight champion Joe Frazier. The BWAA awarded Anderson with the 1973 Nat Fleischer Award for "Excellence in Boxing Journalism."

A prolific writer, Anderson has authored 21 books, including Sugar Ray and In The Corner, and written more than 350 magazine articles. Anderson's work has also appeared in many anthologies including The Grantland Rice Prize Sports Stories and Sports Classics.

The Hall of Fame extends a sincere thank you to Dave Anderson for his donation which helps the Hall of Fame maintain its mission to honor and preserve boxing's history.

###

Hall director Ed Brophy adds books from Dave Anderson's

collection to the Halll of Fame's library.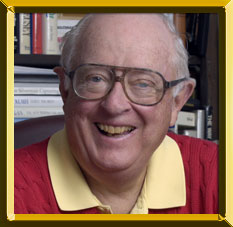 Hall of Famer Dave Anderson