(C) Copyright 1997,1998,1999,2000 All rights reserved

International Boxing Hall of Fame   1 Hall of Fame Drive   Canastota, NY 13032  P: 315.697.7095 F: 315.697.5356



REMEMBERING HOWARD DAVIS JR.

    CANASTOTA, NY - JANUARY 4, 2016 - The International Boxing Hall of Fame joins the worldwide boxing community in mourning the loss of 1976 Olympic lightweight gold medalist Howard Davis Jr., who passed away on December 30th at age 59 following a battle with cancer. 

"Howard Davis Jr. was one of the most impressive amateur boxers ever and an accomplished professional fighter," said Hall director Ed Brophy. "We were saddened to learn the news of his passing and we offer our condolences to his family."

The fighting pride of Glen Cove, NY, Davis compiled an incredible 125-5 amateur record - including wins over Aaron Pryor and Thomas Hearns - and won multiple amateur championships culminating with Olympic gold. With fast hands and pinpoint accuracy, his Olympic performance in Montreal earned him the Val Barker Award for the Games' Most Outstanding Boxer. As a pro he posted a 36-6-1 (14 KOs) record.

Davis visited Canastota for the annual Hall of Fame Weekend several times, including a 30th anniversary reunion of the 1976 Olympic team in 2006. Always a fan favorite, Davis graciously signed autographs and posed for photographs with his many admirers.

###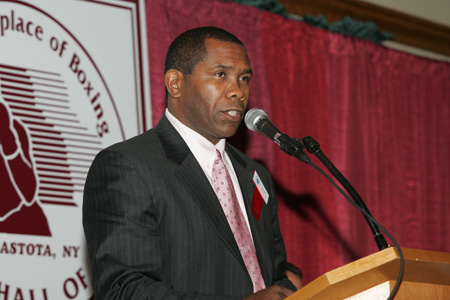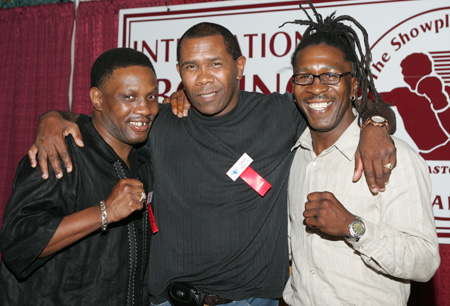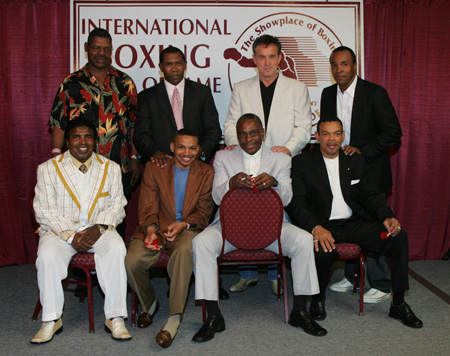 The 1976 Olympic boxing team celebrates 30th anniversary

Davis (center) with Pernell Whitaker (left) and Livingstone Bramble (right)